Cosmic Lab is being developed as an initiative of Cosmic Tribe to promote and inspire space and astronomy-related education. Space and Astronomy present enormous excitement and opportunities for schools to grasp; in terms of related curriculum and hands-on projects for students to get involved in.
Build a diverse future STEAM 'Science, Technology, Engineering, Art and Math' workforce by engaging students in authentic learning experiences with COSMIC LAB
Why our programs are different ?
Updated and latest space academic content.
Live interactive learning.
Global networking, inclusive and diversity in students.
Our private program
Our standard program duration is 8-9 weeks as to fit the needs of a trimester-based school calendar.
However, our courses can easily be customized to fit a variety of school curricula and timetables. Please contact us to discuss how we can fit into your school curriculum at info@cosmict.org
Covering all aspects of space & astronomy.
Level 1 –  6 to 10 Years Old 
Level 2 – 10 to 14 Years Old
Level 3 – 14 to 18 Years Old
Each Program Fees : 5000 PKR
STARTING FROM 13 June 2022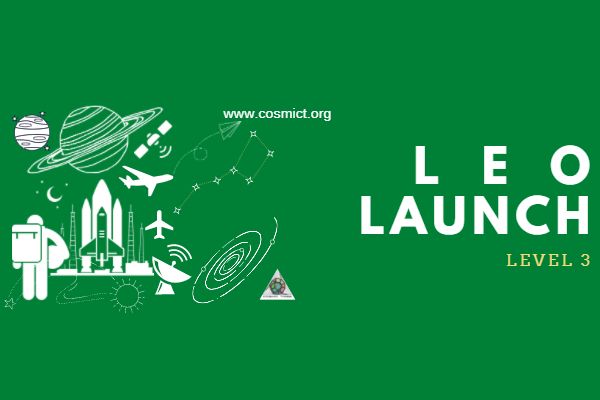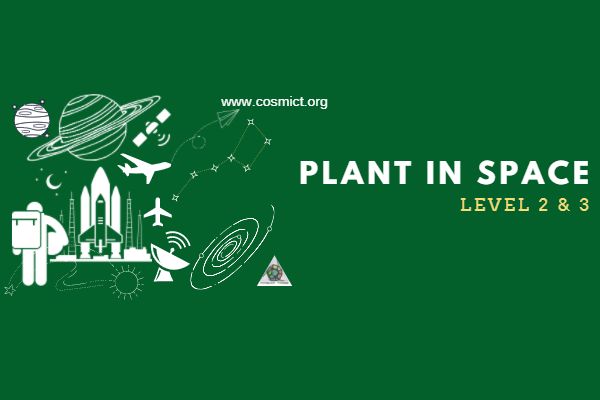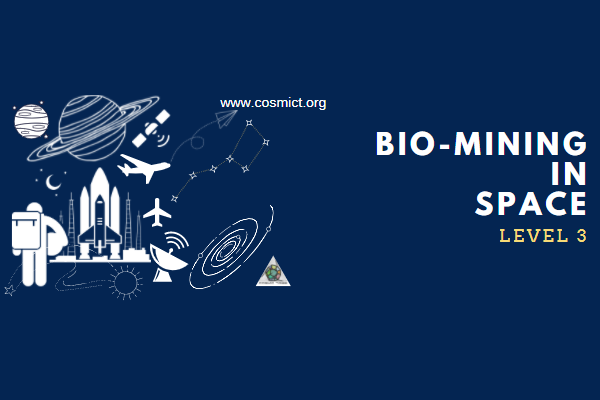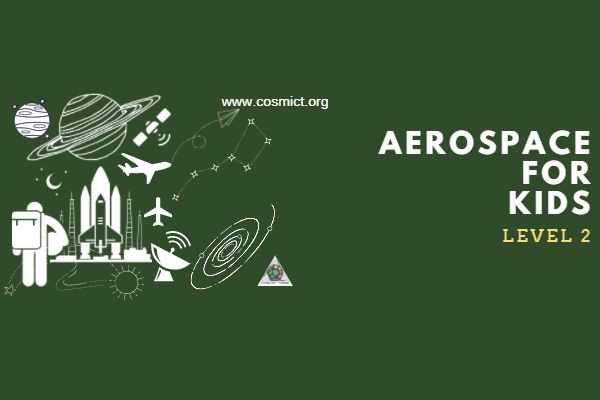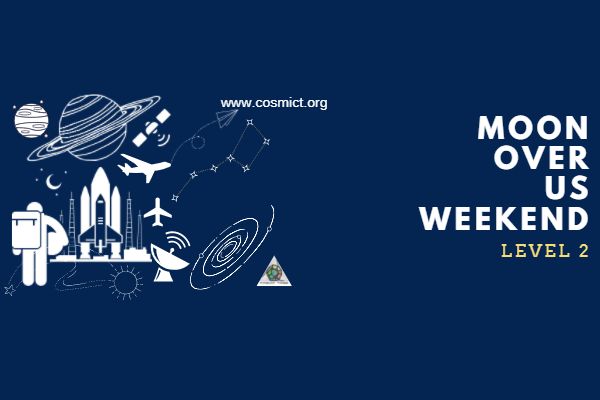 Join the live classes now !!
Rida Fatima
Rida Fatima is a graduate of BS Biosciences from Islamabad. She is pursuing her research career in Astrobiology. Her passion is to work in the research to find life in the universe. Recently, Rida had an opportunity to present her Space Microbiology research work at 72nd International Astronautical Federation Congress, Dubai. Her research paper was later on published in the conference publications of IAC 2021. Rida is also a space blogger and a content writer. She works with the Astrobiology Society of America (ASA) as a space content writer and organizer.

In November 2021, She also participated as an analog astronaut in a virtual space mission as a chief of Greenhouse where she shared her idea and plan for making a greenhouse on Mars. This mission was organized and held by HABITAT MARTE Space Analog Station, a virtual space station in Brazil.

Furthermore, as an Astrobiology STEM educator, she also stays active in volunteer activities to spread space sciences awareness in her country, Pakistan.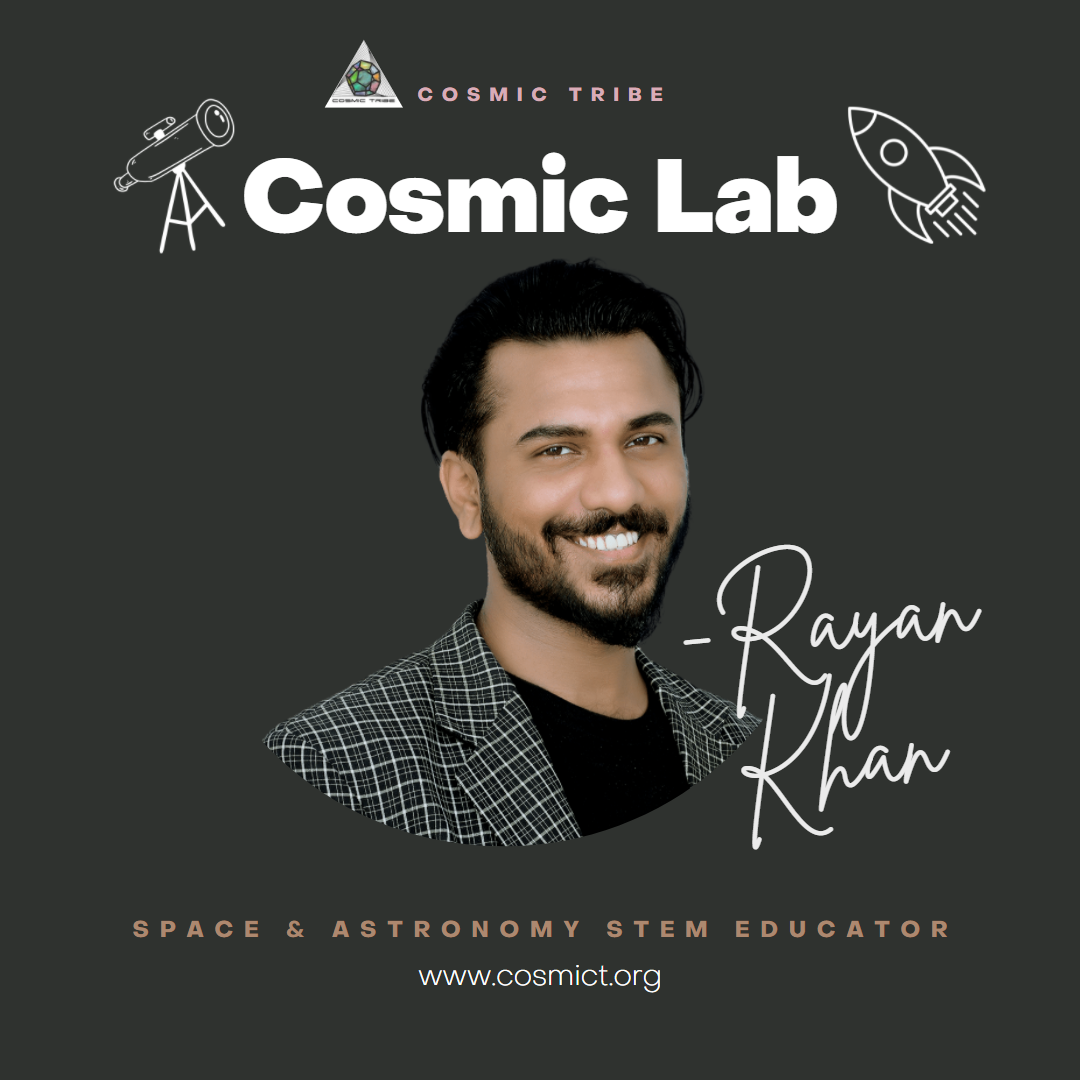 Rayan Khan
Rayan Khan is the Founder of Cosmic Tribe. His passion for the field of astronomy and space developed during his study period. During the early nurturing period of his career, he learned and developed the quality of being proactive which proved to be profound when he started outreach and public awareness campaigns on light pollution known by the name of Light Pollution Fighter. He received his master's degree in space science with a specialization in astrophysics. He is also an aerospace certified apprentice and holds an aircraft maintenance engineer's license. He is the International Astronomical Union-IAU Dark Skies Ambassador, IDA Dark Sky Delegate/Advocate, National Node of International Day of Light, Young Persons Committee Head of the Royal Aeronautical Society Pakistan Division, National Coordinator of the Moon Village Association, and IAU NAEC National Astronomy Education Coordinator from Pakistan Team.