We are one of Pakistan's leading social enterprises working to protect the environment from light pollution through public events, STE(A)M trainings, education and outreach campaigns and also make astronomy and space education more accessible to the wider audience.
Cosmic Tribe initiated three amazing projects
Catering United Nations Vision
Cosmic Tribe caters with United Nation's Sustainable Development Goal.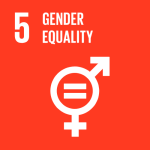 Cosmic Lab is being developed as an
initiative of Cosmic Tribe to promote and
inspire space and astronomy-related
education. Space and Astronomy present
enormous excitement and opportunities for
schools to grasp; in terms of related
curriculum and hands-on projects for
students to get involved in.
Build a diverse future STEAM 'Science,
Technology, Engineering, Art and Math'
workforce by engaging students in
authentic learning experiences with
COSMIC LAB
Stress-free learning experience
Who says learning can't be fun? STEM & Space uses experiential learning methodologies and helps young individuals learn about astronomy through fun activities, storytelling, and interactive sessions.
Beyond theory and textbooks, STEM & Space enables young individuals to get hands-on experience with astronomy. We believe in learning by doing and familiarising the kids with real-life endeavors.
Designed by space professionals
We bring the experts and the specialists in space & astronomy to teach, guide and mentor the kids
Students gain access to international projects, opportunities to get certifications from global space agencies and educational institutions such as NASA, ESA, CSA, and other space organizations. This international exposure in space & astronomy could help them in the future.
Cosmic Tribe is working on interdisciplinary space, astronomical, dark sky art projects to inspire the audience in space through art activities.
Cosmic Tribe is the only Pakistani organization working on Space & Astronomical Art, and also an associate member organization of IAAA – International Association of Astronomical Artists
Light Pollution Affects Us All!
Protecting the night sky from light pollution is a critical mission that supports quality of life, preserves wildlife habitat, and protects our access to the stars.
Cosmic Tribe is featured on International Media, Pakistani's Leading TV Channels, Newspaper &  Magazine.
Let's set up a call to discuss!